LST 900mm width chocolate enrobing machine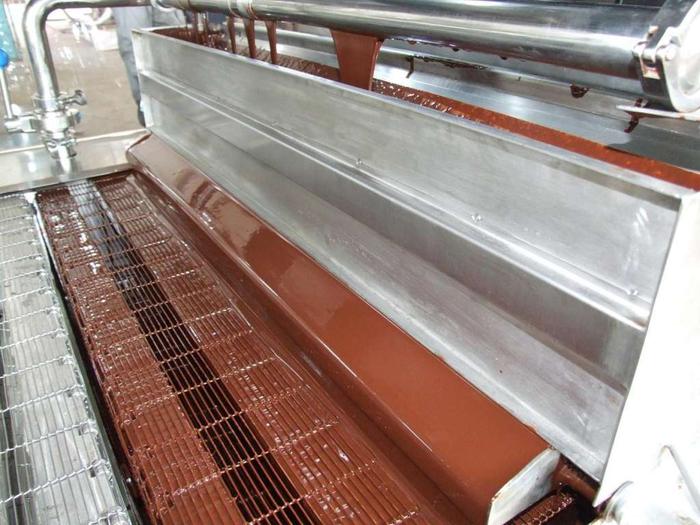 Flowchart of chocolate process:
Melting Tank

↓
Chocolate Conches → Chocolate Holding Tank → Chocolate Mass Delivery Pump
↑ ↓
Sugar Pulverizer Chocolate Enrobing Machine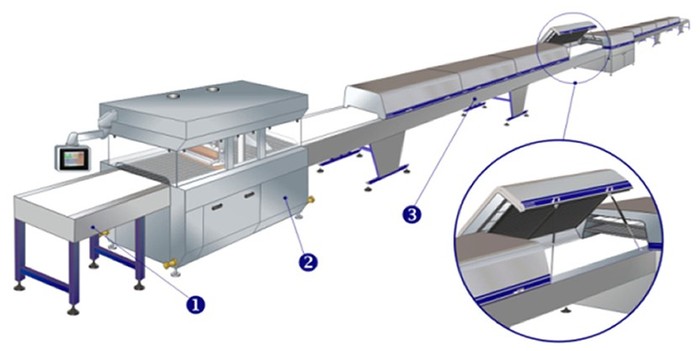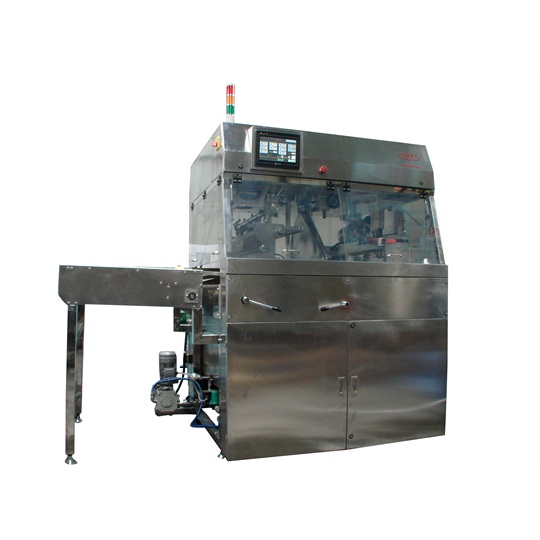 The LST 900MM chocolate enrobing machine consists of Chocolate Enrobing Machine and Cooling Tunnel.
The enrobing line is to coat chocolate on various food such as biscuit, wafers, egg rolls, cake pie and snacks etc..
Cooling tunnel and some special devices are optional.
1: Material feeder: to simplify the feeding of biscuits or wafers to the enrobing wire mesh .
2: Granular sprinkler :to sprinkle sesame or peanut granular on the enrobing products.
3: Decorator:to decorate zigzags or stripes of different color on the surface of enrobing products.
Cooling tunnel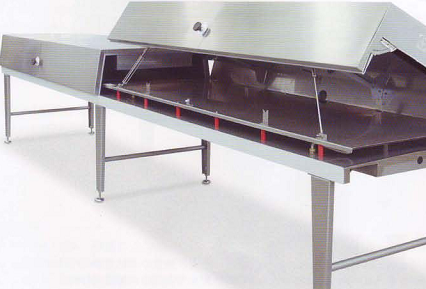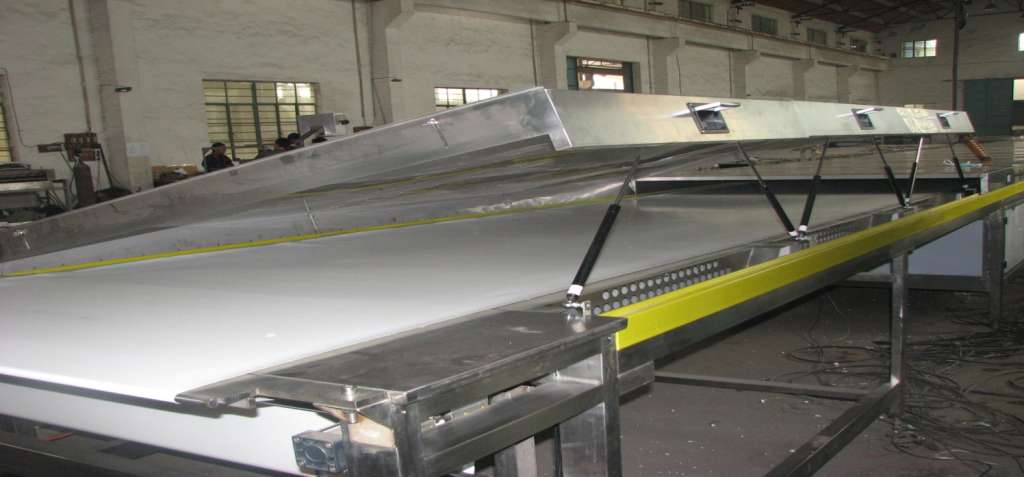 Air cooling tunnels are universally suitable
With contact cooling on the base and convection cooling form above,optimum setting is availbale for any products.
The cooling module
1. Fully clad and insulated, no cold bridges
2. Optimum setting
3. Air flitter and water separator are standard
4. Either with integrated cooling compre LST or modulating system for cold water
5. Air drying with electrical air heating or dehumidifier as an option
| | | | | | |
| --- | --- | --- | --- | --- | --- |
| | | | | | |
| | | | | | |
| | | | | | |
Belt drive base plate
Sanitary design for the belt drive pedestal. the geared motor is directly attached, therefore no maintenance is required.
1.Each tunnel have two independent cooling area.
2.All-dimensional insulation, insulation cover
3.Automatic belt deviation rectification device, American Valley water chilling unit
500L chocolate holding tank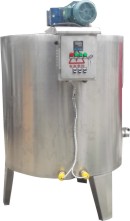 Usage:This machine is chocolate refiner pulp storage container after grinding .
Maximum capacity:550L
Rotating speed:14r / min

Overall capacity: 2.2kw

Outside Dimension: 1100mm × 1400 mm
Chocolate Pump: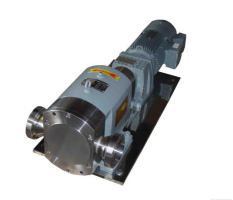 Motor Power:3kw / 380v
Convey flow rate:32L / h
Conveyor length:12m

Syrup viscosity:48℃ E36
Wight:≤ 205kg

Outside dimension:950 × 350 × 640 1mm