Name of Equipment
Chocolate Polishing machine
Main Instruction
Chocolate Coating machine and Chocolate Polishing machine are mainly used in stuffed products with peanuts,almonds,raisin,puffed rice balls,Jelly candies, hard candies ,QQ candies etc.

Production process:

For special product
1.For fragile products and puffed product, Diameter ≥4mm, stuffed material ≤250 liters. The more fragile, the less material.
2.For products with corner and edges,round shape and consistent thickness is not suggested.
3.For adhesive product, put less adhesive material. In case materials stick together and effect the shaping.
4.For chocolate paste, it is necessary to filter before add in to avoid block of spray nozzle.

2 Main Parts

Chocolate Belt Polishing Machine.
7P Industrial refrigeration system
*Chocolate Belt Polishing Machine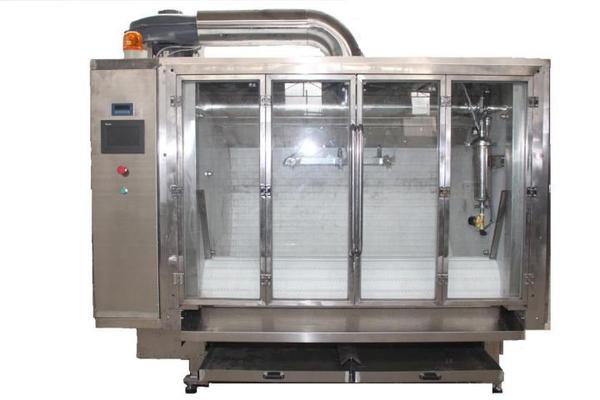 1.The whole machine adopts PLC program control, and the production process is programmed controlled.
2.The conveyor belt is made by PV food grade material. The polishing products rotate with high-speed with the action of chain plate conveyor belt, and by the program control, polishing oil shall spray automatically and evenly on product surface.
3.According to different requests of production techniques, the equipment can be set for different polishing time, times for polishing oil, volume of polishing oil, as well as different speed for chain board at different stages. 4.There is switch for shifting between cold and hot air in the polishing process. The equipment can meet the technological requirements of cooling time for different products.
Configuration
*Total Power:15KW
*Dimension:2450-1650-2250
*Net Weight:800kg
*Belt speed:5-20m/min

*Belt Width:1650mm

*Compressed Air:4P
*Power Supply:380V
DELTA Control system,Simens electronic components.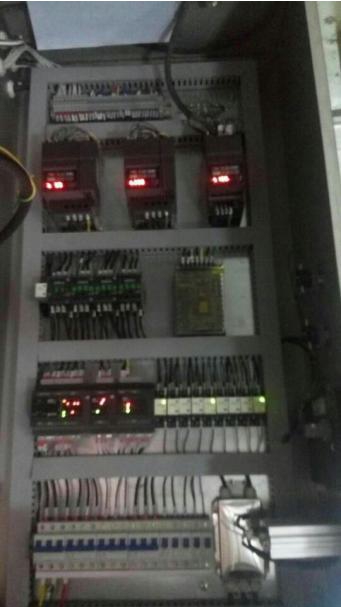 Touch Screen, Language Available: English & Russian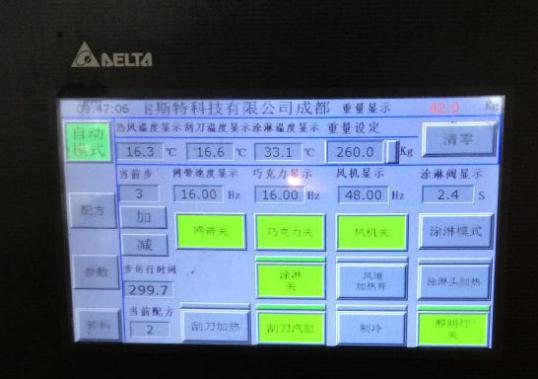 Main Components,function and configuration
1.Transmissing Belt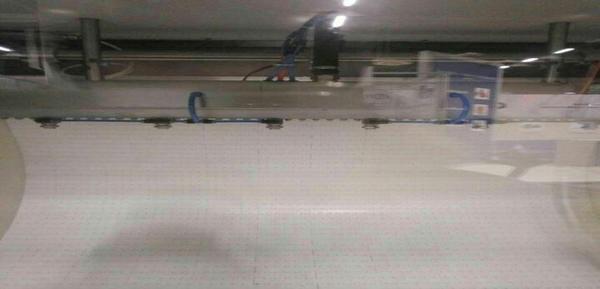 Grade:PP Food-Grade
Lenth:5100MM
Width:1580MM
2.Driven System:
Main Motor:3KW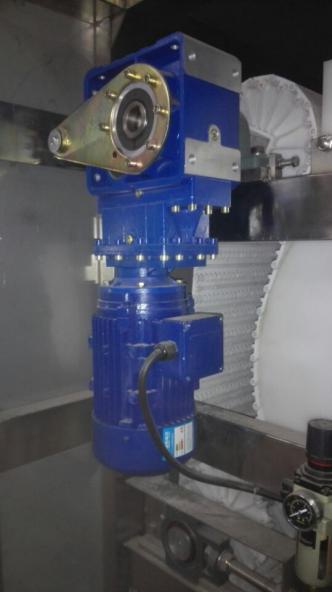 3set*9 driving wheel

Auto Spray System will auto spray polishing oil when polishing.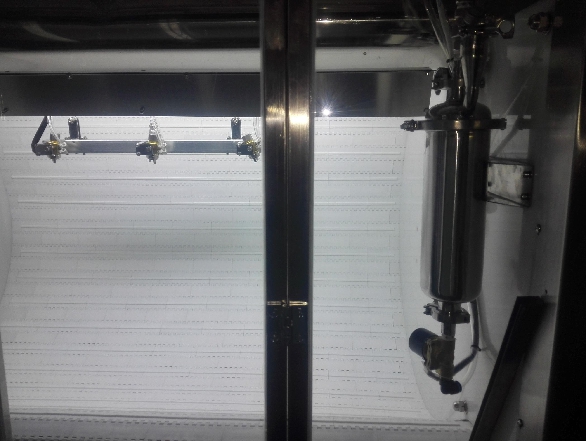 Polishing oil will be stored in 20L Stainless steel pressure storage tank. 220V electronic flow control valves.
3 set sof Japan adjustable spray nozzels. Compressed air: 4PA
2.Polishing Refrigeration system. 7P refrigeration system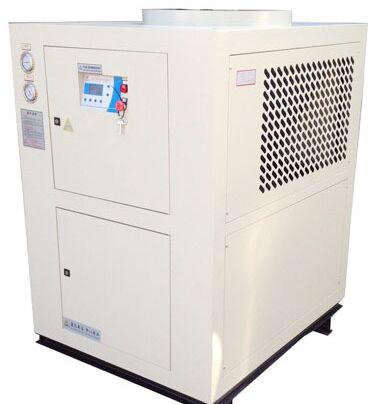 1. The polishing of Fat substitute or mix fat require room temperature 14 ~ 16 ℃ and device internal temperature 5~10℃.
2.Refrigerating unit is auto controlled by polishing machine.
3.The sucking fan of the Polishing machine sucks the cooling wind into the polishing machine. The internal temperature of the polishing machine is auto cotrolled via temperature sensor.
*7P water refrigeration system
*Cabinet units, 7P compressor
*Danfoss expansion valve,tubular evaparator *Unite Power:8kw *Temperature:5-15℃,Refrigerants:R22 *Dimension:1200MM*900MM*1520MM *air outletφ219mm,219PV plastic pipe
Production Environment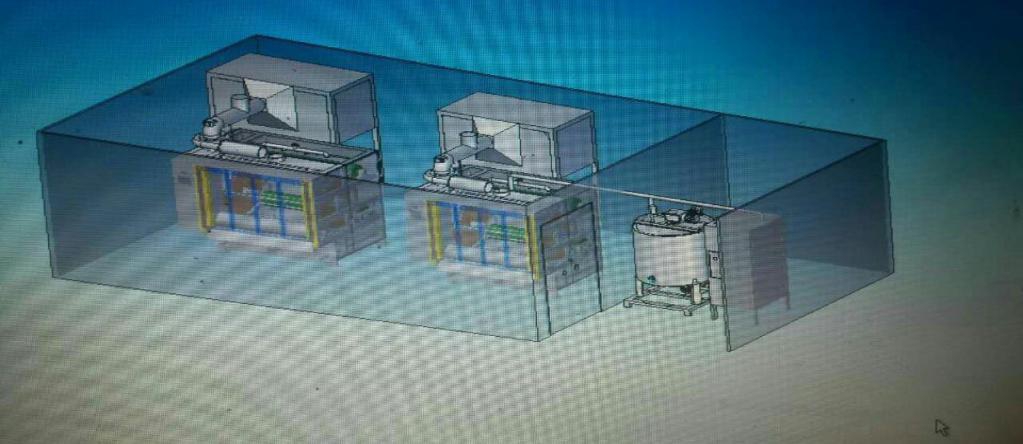 *Separated small room for Chocolate Molding and Polishing Machines. Air-conditioner and dehumidifier are necessary to keep room temperature ≤20℃ and humidity ≤50%.
*Theses two machines can be installed in one room which is about 15 ㎡.
*After molding, Chocolate needs to be natural dried in 10℃-15℃ and humidity ≤50% environment. *4Mpa compressed air supply(By buyer)
*When sign contract,buyer need to notify the power supply voltage and frequency.
*Cooling units's temperature range 5-10℃,room temperature range 14-20℃,humidity≤50%. *Refrigerator temperature range 10-15. 8-10 hours' refrigeration to guarantee smooth and harden surface *Debugging personnel will debug machines according to above mentioned requirements.If buyer's material and production condition do not meet the requirements,seller won't take any responsibility for the instability and disqualification products.
*Debugger only debug and train 2-3 kinds of products. Extra charge apply for extra products.
*One year warranty for standard operation, Service charge applies for incorrect operation or artificial damage.
*When sign contract,buyer need to notify the power supply voltage and frequency.
Engineers' Debugging Work
1.Equipment has already been debugged before output. Engineer shall debug the equipment at customer site with a standard time of 5 to 10 days
2.The client shall ensure at least one trained technician for assisting debugging and learning equipment operation rules.
Delivery Clause
1.The seller shall be responsible for the round-trip air ticket, while the buyer shall be in charge of accommodation and local transportation.
2.The buyer shall be responsible for pipes and cables at site, and install in accordance with seller's engineer request.
3.The engineer shall have the right to require additional personnel for assistance. 4.Below are beyond of seller's delivery scope:
*Civil works.
*The main power supply facilities.
*Compresses air and pipes needed for it.
*The cooling source.
*Lighting protective devices.
*Consumables for installation.