Full-Automatic Servo Controlled Chocolate Pouring Machine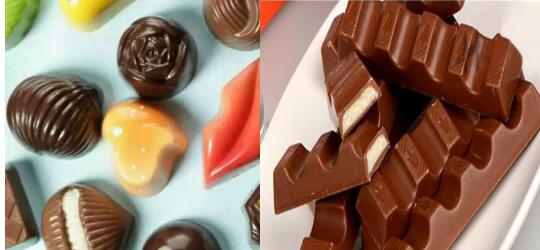 Servo Controlled Chocolate Pouring Machine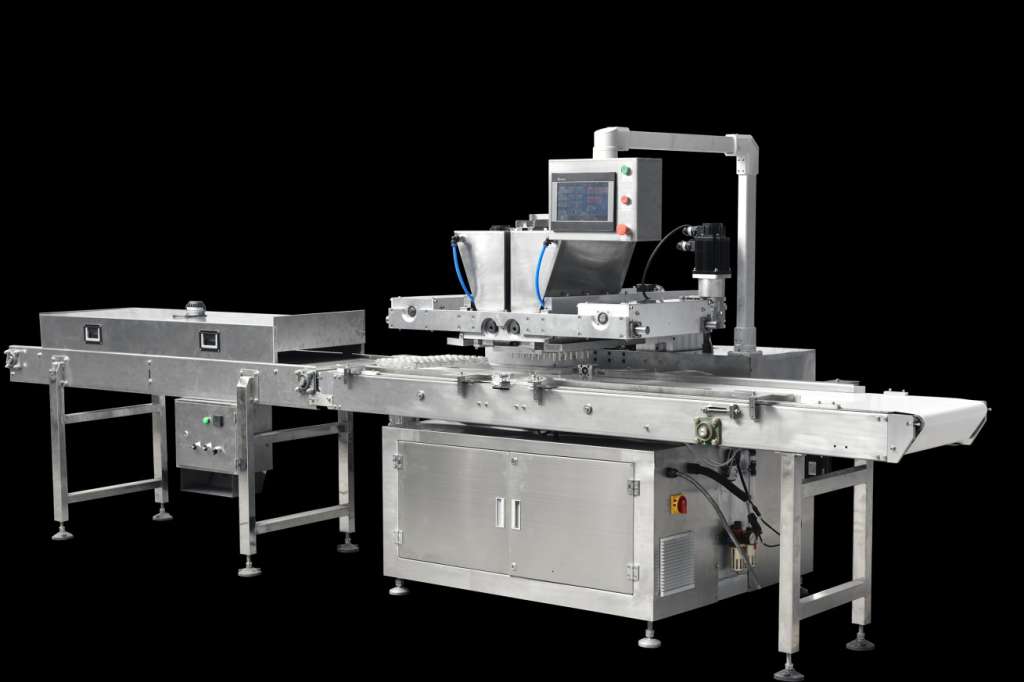 This machine is an advanced and exclusive equipment for chocolate molding, the whole producing process includes mould heating, conveying and pouring. It is a fully automatic producing equipment, which can produce pure chocolate, double-colored chocolate and crispy rice chocolate, with accurate pouring amount and easy operation.
This fully automatic chocolate servo controlled pouring machine is equipped with international famous brand servo motor and controlled by PLC system. It is a multi-function chocolate pouring machine with pneumatic components. As the new generation of chocolate food machinery, it is suitable for small and medium-sized food enterprises to produce personalized, diversified chocolate candy. This machine is designed according to the international general standard. It can work individually, and also can be combined with other equipment. Flexibility is the main characteristic for this equipment, which makes it convenient to switch from different products.
Mould Dryer
Dimension:2200*500*1560(MM)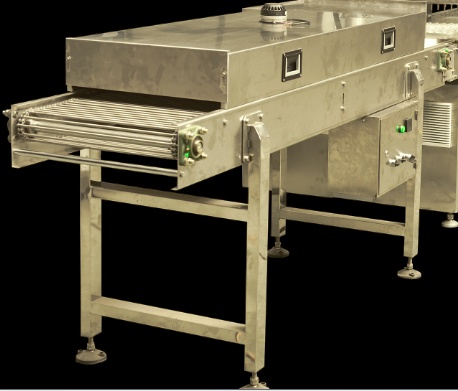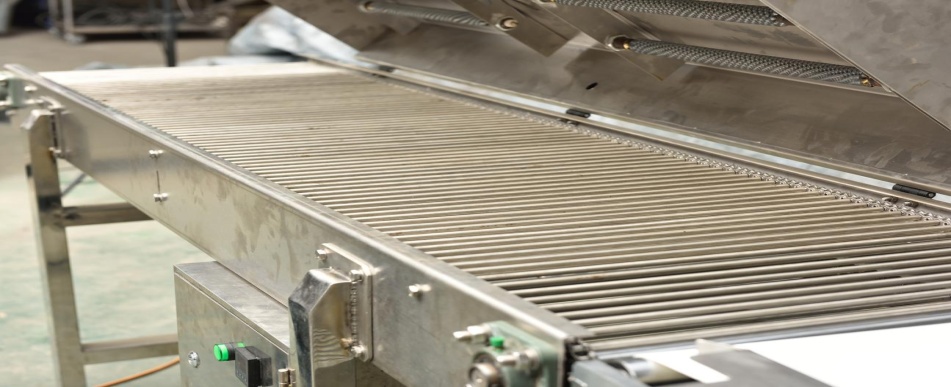 Working Principle:
It is heated by electricity, the moulds dehumidification and heating is done by hot air circulation. After that,the moulds will reach a certain temperature and at the same time surface moisture will be removed. In this way, the smoothness and flowability of chocolate will be the best while chocolate pouring in mould cavity. The mold dryer and conveying belt can be joint directly, and the moulds can be directly conveyed onto pouring machine conveying belt by the mold dryer mesh belt.
Main structure of the mould dryer:
The equipment adopts full stainless steel structure. The pan cover plate is made of stainless steel insulation materials, which can be artificially lifted for maintenance. Conveyor mesh belt adopts transmission chain and stainless steel shaft, and the conveying speed of mould heating mesh belt can be regulated by frequency converter.
The heating system adopts stainless steel heating pipe. By installing circulation fan to loop blowing heating pipe, the balanced internal temperature is ensured.
The mold dryer adopts independent controlled circuit, it is fast and convenient to use and shift.
1.Chocolate Pouring Head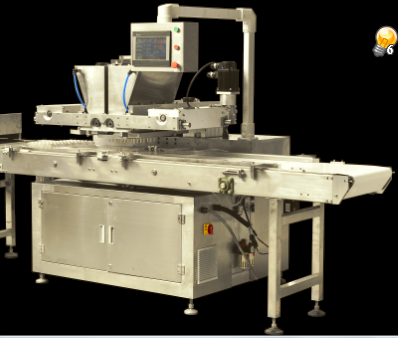 Dimension: 2750*1200*1650mm
Working principle:
The whole process is controlled by PLC system, including mould-conveying, chocolate pouring and mould-vibration.
Main components and specification
1.Pouring Head
a. 12/14 stainless steel piston-rods offer quantitative pouring controlled by dual
servo motors.
b. SMC rotary valve cylinder control chocolate valve.
c. stainless steel pot with interlayer . Hopper is equipped with thermal insulation
system(hot water circulation).
d. Three-dimensional pouring for chocolate covered candy.
e. Distribution board can be easily switched when needed .
The particular structure of nozzle ensures uniform thickness of the sandwich layer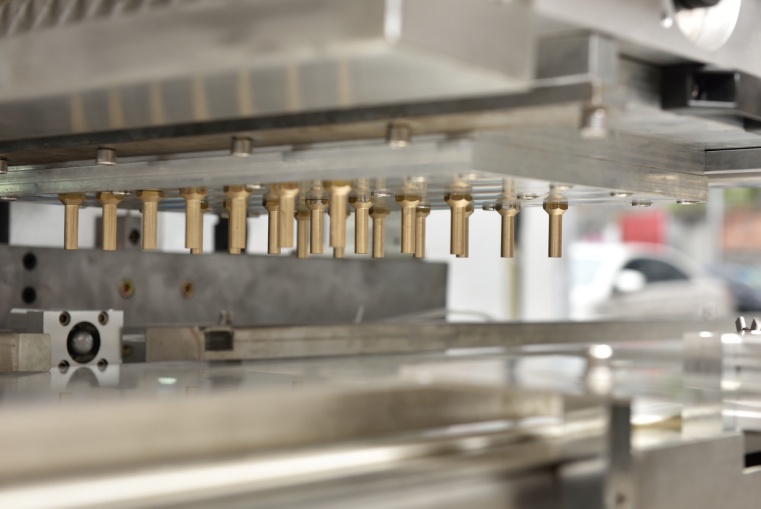 2. Mould
Standard size:275*175*30(mm)/450*225*30(mm)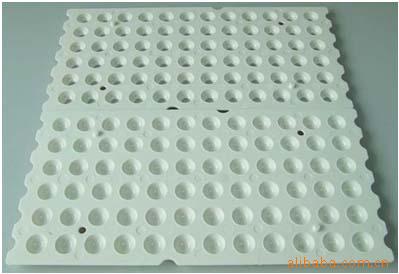 3.Conveying and control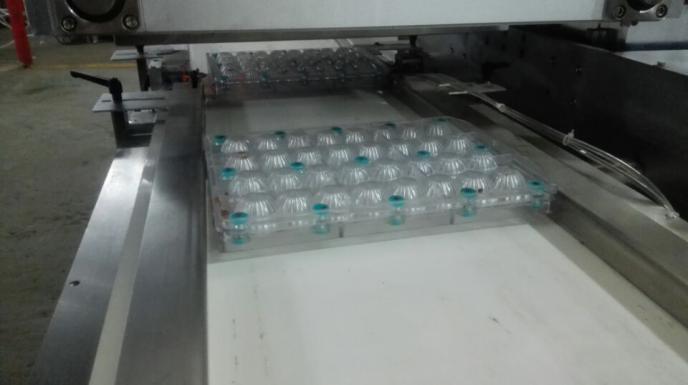 Conveyor is controlled by servo motor, moulds will be conveyed to photoelectric detection area by non-slip belts . The conveying belt will automatically stop when mould is detected by photoelectric device. The cylinder will automatically clamp moulds and prepare for fixed pouring.
Cylinder will automatically release moulds after the nozzle completing pouring under program control. Chocolate smooth processing will be done in the moulds while moulds pass through vibration area with the help of belt drive.
4.Circuit control system: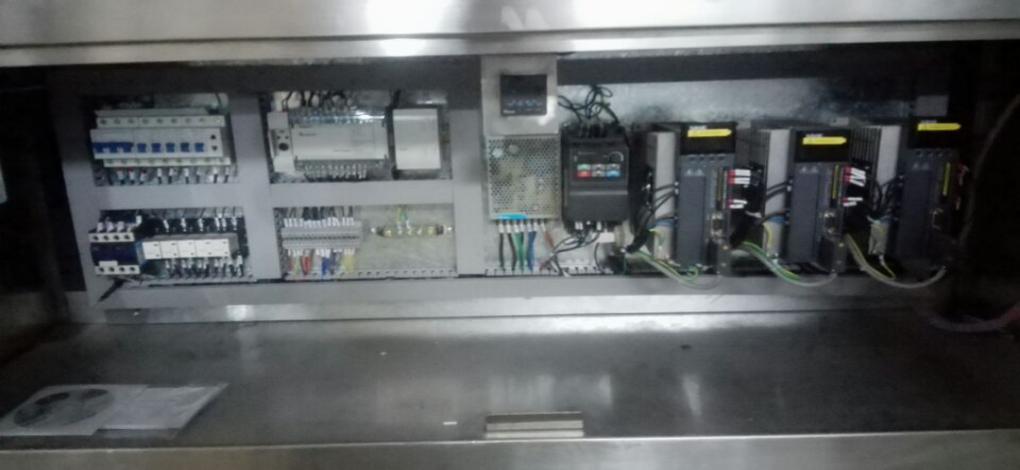 Main parameters
Production rate: 8-20 times/min
Power:12kw
Pneumatic power:4p
Voltage:380V
Weight:500kg